SEASIDE VILLA, MASTRINKA, CIOVO ISLAND
This attractivefive bedroom villa is located on the hillside in the seaside village of Mastrinka, Ciovo island. The property is easily accessible from the UNESCO protected town of Trogir which is located only 3 kms away. Guests staying at this villa will enjoy sea and mainland views in a comfortable villa with pool.
The villa is a lovely well balanced property although may not suit those experiencing walking difficulties or perhaps those with young children if you want to access the beach as it is approximately 80-100 steps down to the sea. Mention must also be made of Split airport which can be viewed in the far distance on the mainland.
The villa is presented as 2 x one bedroom apartments + a main 3 bedroom house. Renting all 3 units ensures guests have exclusive and private use of the pool and other outdoor facilities.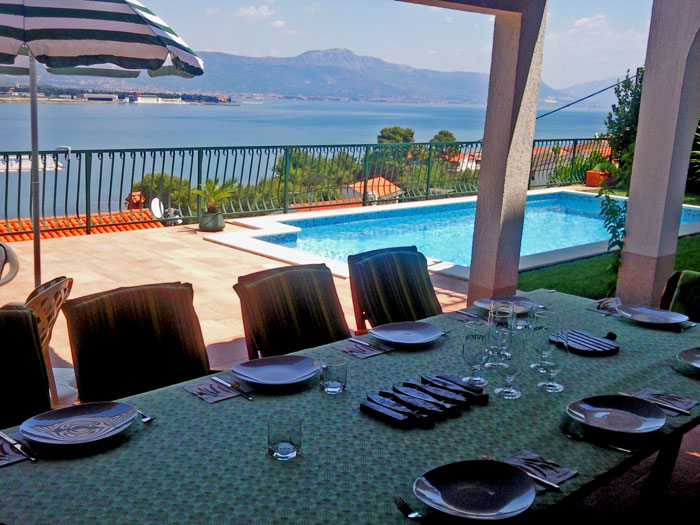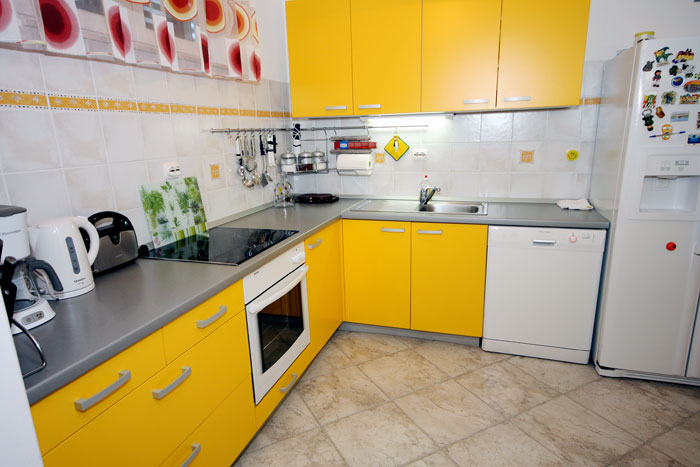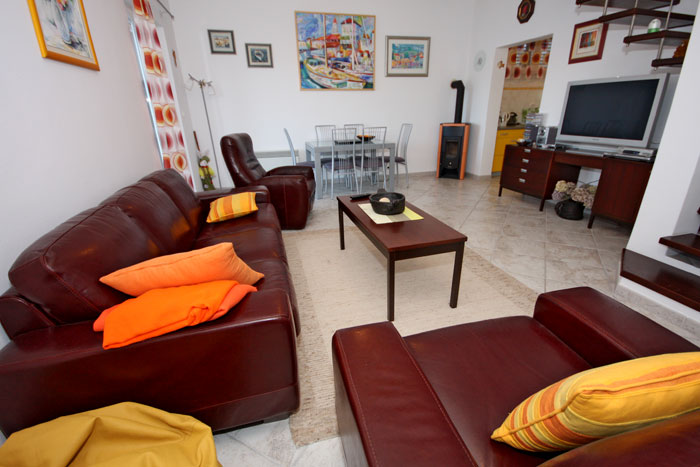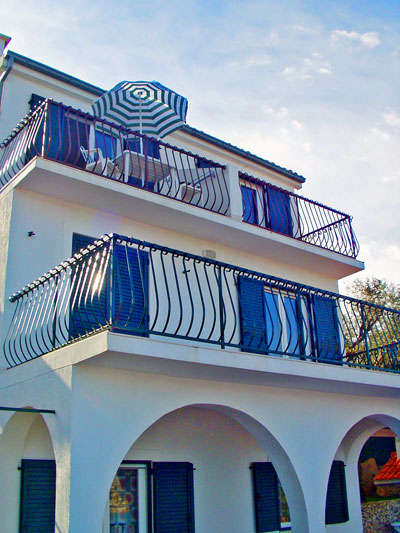 For bookings and info call Beyond Slovenia now 1300 55 75 01